Product Description
SGS Approved Conveyor Chain
A. Our Services
1. Any of your kind inquiry conveyor chain would be replied within 24 hours.
2. Well-trained and experienced sales staffs will reply all your concerns in fluent English.
3. OEM services are available with us, our professional designer would make your private idea into being.
4. Protection of your sales area, ideas of design and all your private information.
5. Delivery by air mail or ship for your orders.
6. With years of manufacture and promotion experience in global market, brings you profit and great success!
B. Conveyor Chain List 
1. Double pitch precision roller chains and attachments for transmission and conveyors
    ANSI 2040 ~ 2100,ANSI C2040 ~ C2100, ANSI C2042 ~ C2102,ANSI C2062H ~ C2102H, 
    Attachment: K1,KK1,M1(SK1),K2,KK2,M2(SK2) and so on
2.  Hollow pin chains
    40HP ~ 80HP, 08BHP ~ 16BHP, C2040HP ~ C2080HP, C2042HP ~ C2082HP 
 
3.  Lumber conveyor chains & attachments
     81X, 81XH, 81XHH, 81XHS, 81XF1, 81XHF10
 
4.  Stainless steel roller chains & attachments
      35SS ~ 140SS, 06BSS ~ 32BSS
      Attachment: WK1, WK2
5.  Steel pintle chains
     662, 667H, 667X, 667XH, 667XH, 667K, 667J, 88K, 88C
 
6.  Special chains
     40-1-1LTR ~ 100-1-1LTR, P19.05F50, P22.225F10, 16A-CGF1, C212AL-CGF1, C216AL-CGF1 and so on
C. Company show & Product process
D. Packaging & Certificate
| | |
| --- | --- |
| Packaging Details: | Chain+Plastic Bag+Neutral Box+Wooden case+Big Carton+Steel Pallets |
| Delivery Detail: | six weeks |
E. FAQ
1. Are you manufacturer or trade Company?
We are a factory founded in 1991 with trade team for international service.
2. What terms of payment you usually use?
T/T 30% deposit and 70% against document, Western Union, L/C at sight
3. what is your lead time for your goods?
Normally 45 days after confirmed order. 30 days could be available in low season for some items (during May to July), and 65 days during new year and hot season ( Jan to March).
4. Do you attend any Show?
We attend Hannover show in Germany, NMW in Austrilia, Canton fair, PTC, in China and many other special furniture shows.
5. Do you have any instant chat ?
| | |
| --- | --- |
| Usage: | Transmission Chain |
| Material: | Alloy/Carbon Steel |
| Surface Treatment: | Oil Blooming |
| Feature: | Heat Resistant |
| Chain Size: | 1/2"*3/32" |
| Structure: | Roller Chain |
Customization:

Available

|

Customized Request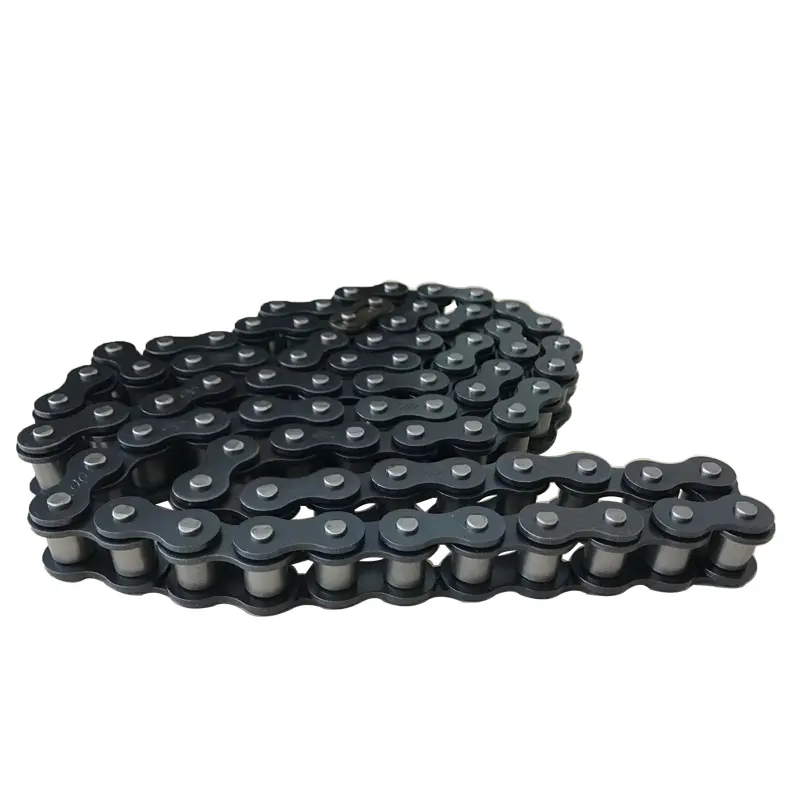 What are the factors that affect roller chain lifespan?
The lifespan of a roller chain can be influenced by several factors. Here's a detailed answer to the question:
1. Load Capacity: The load capacity of a roller chain refers to its ability to handle the applied load without experiencing excessive stress or deformation. Using a roller chain that is properly sized and rated for the specific application's load requirements is crucial for ensuring a longer lifespan.
2. Lubrication: Proper lubrication is essential for reducing friction and wear in a roller chain. Insufficient lubrication can lead to increased friction, heat generation, and accelerated wear. On the other hand, over-lubrication can attract contaminants and contribute to chain wear. Regular and proper lubrication based on the manufacturer's recommendations is necessary to maximize chain lifespan.
3. Alignment: Proper alignment between the sprockets and the roller chain is critical for smooth operation and reduced wear. Misalignment can cause the chain to rub against the sprocket teeth, leading to increased friction and premature wear. Regular inspection and adjustment of the sprocket alignment can help extend the chain's lifespan.
4. Environmental Conditions: The operating environment can have a significant impact on the lifespan of a roller chain. Factors such as temperature extremes, moisture, dust, chemicals, and abrasive contaminants can accelerate wear and corrosion. Using appropriate chain coatings, seals, and regular cleaning can help protect the chain and extend its lifespan.
5. Maintenance: Regular maintenance practices, including inspection, lubrication, and adjustment, are crucial for maximizing the lifespan of a roller chain. Periodic inspection for wear, damaged links, or other issues allows for timely replacement or repair, preventing further damage and potential chain failure.
6. Material Quality: The quality of the roller chain material affects its durability and resistance to wear. High-quality materials, such as alloy steel, with proper heat treatment and surface hardening, can enhance the chain's strength and resistance to fatigue and wear.
7. Operational Conditions: The operating conditions, including speed, shock loads, and cycle frequency, can impact the chain's lifespan. Excessive speeds, sudden changes in loads, or frequent starts and stops can put additional stress on the chain, leading to accelerated wear and potential failure.
By considering these factors and implementing proper maintenance and operating practices, the lifespan of a roller chain can be optimized, ensuring reliable and efficient performance over an extended period.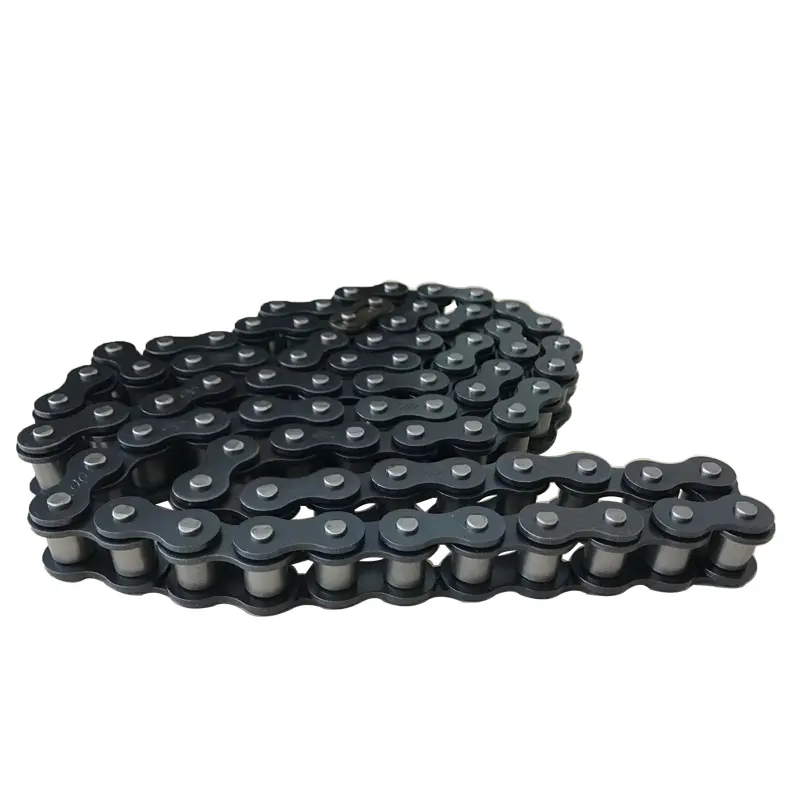 How do roller chains handle static loads?
Roller chains are primarily designed for transmitting power and handling dynamic loads, which involve motion and varying forces. However, roller chains can also handle static loads to some extent. Here's a detailed answer to the question:
1. Load Distribution: When a roller chain is subjected to static loads, the weight or force is evenly distributed across multiple rollers and pins. This helps to distribute the load more effectively and reduces stress concentrations on individual components. The load is transferred from one roller to another through the pins, ensuring a more balanced distribution.
2. Stiffness: Roller chains possess a certain degree of stiffness that enables them to resist static loads. The rigid construction of the chain, including the link plates and pins, helps maintain the integrity of the chain under static conditions. This stiffness allows the chain to support the applied load without excessive elongation or deformation.
3. Lubrication: Proper lubrication is essential for roller chains to handle static loads effectively. Lubrication helps reduce friction and wear, which can occur even under static conditions due to the weight of the load. Adequate lubrication ensures smooth movement of the chain and minimizes the risk of surface damage or increased friction during load-bearing.
4. Chain Preload: In some cases, applying a pre-load or initial tension to the roller chain can help improve its ability to handle static loads. The pre-load helps to eliminate any slack or looseness in the chain, enhancing its rigidity and reducing the potential for excessive elongation or misalignment when subjected to static forces.
While roller chains can handle static loads, it's important to note that they are primarily designed for dynamic applications involving motion. Excessive static loads or prolonged exposure to static conditions may lead to increased wear, elongation, or deformation of the chain. In scenarios where the majority of the load is static, alternative power transmission systems or load-bearing mechanisms may be more suitable.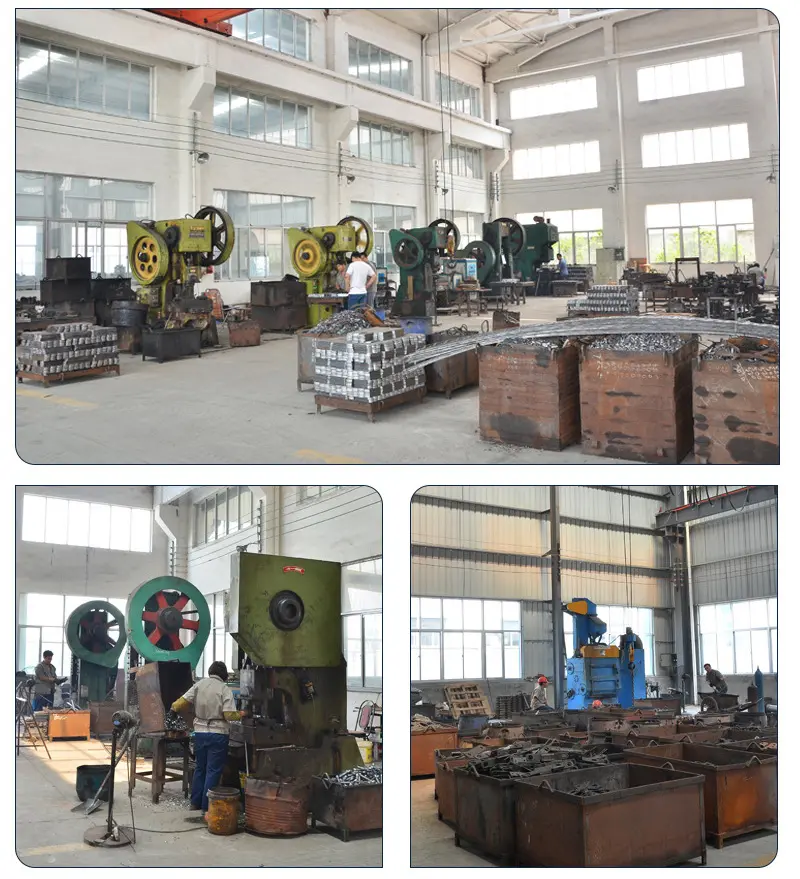 Are roller chains suitable for outdoor applications?
Roller chains can be suitable for outdoor applications, depending on various factors. Here is a detailed answer to the question:
1. Environmental conditions: Roller chains are designed to withstand a wide range of environmental conditions. However, exposure to extreme weather elements such as excessive moisture, corrosive substances, or high temperatures can affect their performance and durability. In such cases, additional measures like using corrosion-resistant chains, proper lubrication, or protective coatings may be necessary.
2. Protection from contaminants: Outdoor environments may have a higher presence of dirt, dust, debris, and other contaminants that can accelerate wear and affect the chain's operation. Regular cleaning and maintenance are essential to remove these contaminants and ensure the chain's optimal performance.
3. Lubrication: Adequate lubrication is crucial for the smooth operation and longevity of roller chains, especially in outdoor applications where exposure to moisture and dust is common. Lubricants with appropriate viscosity and properties that resist washout and provide good adhesion should be used to maintain proper lubrication in outdoor conditions.
4. Sealing and protection: In certain outdoor applications where the chain is exposed to excessive moisture, dirt, or contaminants, it may be necessary to use chains with additional sealing mechanisms or protective covers. These help prevent the ingress of foreign particles and enhance the chain's performance and lifespan.
5. Maintenance practices: Regular inspection, cleaning, and lubrication are essential maintenance practices for roller chains used in outdoor applications. Operators should follow the manufacturer's guidelines and recommended maintenance intervals to ensure the chain remains in good working condition.
While roller chains can be used in outdoor applications, it is important to consider the specific environmental conditions and take appropriate measures to protect and maintain the chain for optimal performance and longevity.



editor by CX 2023-10-18